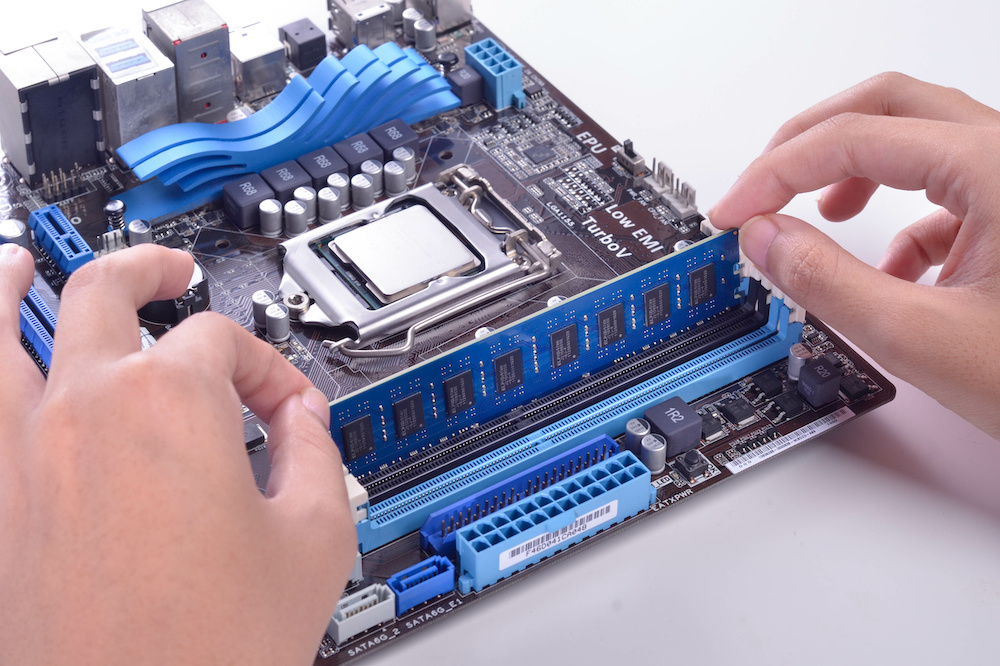 Best Mining Motherboards in 2021: Complete Reviews With Comparisons
---
<!–googleoff: index–>We may earn a commission for purchases using our links. As an Amazon Associate, we earn from qualifying purchases.<!–googleon: index–>
---
When making a mining rig, you will need the best mining motherboard to complement your components.
There are several fundamental values to look for, ranging from CPU compatibility to the number of PCIe connectors.
Let's take a look at five of the most impressively designed options for building your mining PC.
Comparison Chart
Asus B250 Mining Expert Motherboard
ASRock H110 Pro BTC+ Motherboard
ASUS Prime Z390-P Motherboard
Biostar Motherboard TB250-BTC PRO
MSI Performance Gaming Intel Z170A Motherboard
Best Mining Motherboard Reviews
1. Asus B250 Mining Expert
Several impressive features are built into the Asus B250 Mining Expert, making it an outstanding option for mining.
You will have 19 individual PCIe slots and slot slate detection to improve the performance of your rig.
Review
Some of the key features of the Asus B250 Mining Expert include:
19-Slot Mining Motherboard
The most impressive feature of this motherboard is that it was the first mining MB that featured 19 PCIe slots.
You will have 18 PCIe x1 slots as well as one PCIe x16 slot to help you work with an abundance of power.
It is also paired with three individually zoned ATX12V power connectors, compatible with AMD or NVIDIA GPUs.
There are plenty of impressive features in this motherboard, especially when it comes to offering ample power.
With the help of the 19 PCIe slots, you will have three distinct zones with individual 24-pin ATX12V power connectors.
This feature offers complex wiring to ensure all of your slots have more than enough power through A, B, and C power supplies.
There is no doubt that when running a rig using an ample amount of power, it is bound to be loud.
However, the Asus B250 Mining Expert helps circumvent excessive noise by offering voltage-stabilizing capacitors.
Each of the 19 decoupling capacitors reduces high-frequency noise and offers smoother voltages for reliability.
Staying up-to-date with your system is imperative to ensure it's running efficiently.
This motherboard features PCIe slot state detection through an easy-to-use management panel.
Users will be able to see graphical representations of their slot statuses through the Power-On, Self-Test screen.
One of the more unique features of this model is that it offers a straightforward setup with mining-specific optimization.
The BIOS has a special Mining Mode enabled upon arrival, helping to optimize your rig for mining.
2. ASRock H110 Pro BTC+
The ASRock H110 Pro BTC+ is another motherboard designed specifically for mining.
Its impressive super alloy design makes it ideal for mounting several components simultaneously.
Review
Several specs make this one of the better motherboards to consider for mining, such as:
When running heavier processes, heat is bound to be a concern with mining PCs.
With that said, this motherboard helps avoid overheating by using two ounces of copper inner layers.
This material helps maintain lower temperatures while also optimizing energy efficiency for improved stability.
This motherboard is built using top-tier materials, including sapphire black PCB and high-density glass fabric PCB.
Both materials work together to bring a more illustrious allure to the motherboard while also adding durability.
As a result, you'll find your components will be adequately protected against electrical shorts and humidity.
The ASRock H110 Pro BTC+ uses next-generation technology for acquiring power compared to analog.
With this model, you will have Pulse-Width Modulation (PWM), which helps provide more CPU Vcore voltage.
Your PC will run more smoothly and efficiently, preserving the lifespan of the component.
Complete Spike Protection is highly recommended to protect your motherboard against power surges.
In an electrical spike, you could lose your entire system, causing it to short and malfunction.
With this protection, there are multiple implemented technologies designed to avoid unexpected spikes in voltage.
3. ASUS Prime Z390-P
The ASUS Prime Z390-P is a powerful motherboard that offers unique features, such as UEFI options for setting searches.
Although it wasn't initially designed with mining in mind, it has plenty of safeguarded features ideal for crypto.
Review
Let's take a look at some of the most impressive features of the ASUS Prime Z390-P.
One of the best features of this motherboard is that it allows for plenty of customization.
You'll find that managing CPU overclocking with integrated software is incredibly simple.
Also, you will have access to memory enhancements as well as UEFI BIOS for easy custom tuning.
Managing the temperature of your mining rig is of the utmost importance and is simple with this motherboard's design.
It's manufactured to offer configurable cooling settings by managing multiple temperature sources simultaneously.
Users can either opt to manage their cooling through the UEFI BIOS or Fan Xpert 4, optimized for enhancing fan and liquid cooling performance.
There's no doubt that the ASUS Prime Z390-P is designed for improved connection speeds.
You'll have an onboard M.2 that allows data transfers up to 32Gbps with four PCIe 3.0/2.0 bandwidth options.
Although audio isn't the most prominent concern for crypto miners, this motherboard features outstanding audio quality.
You'll find integrated Japanese-made audio capacitors known for their impressive fidelity and warmth.
The capacitors also feature audio shielding, remarkable for reducing interference and crosstalk.
4. Biostar Motherboard TB250-BTC PRO
If you're working with a 7th Gen Intel Core Processor, this motherboard is a hefty option.
The Biostar Motherboard TB250-BTC PRO features a single chip architecture that supports 12 PCIe slots ideal for mining.
Review
Let's get into some of the other exciting features the Biostar Motherboard TB250-BTC PRO has to offer.
As mentioned, there are 12 PCIe slots added to this motherboard, each with plenty of space.
The unique placement of the slots prevents short circuits while your rig is mining.
You will also find that they are decently spaced, unlike other mining MBs.
As an added benefit, the native PCIe slots work effortlessly with the Intel B250 chipset.
Each slot has its own independent channel that helps manage energy consumption, offering smoother mining.
Hybrid Graphics Card Support
With hybrid graphics card support, you will be able to avoid the hassle of finding luxurious motherboards.
The Biostar Motherboard TB250-BTC PRO works with hybrid GPU setups, such as six NVIDIA GTX 1060s and six AMD RX 470s simultaneously.
Another significant advantage of this motherboard is that it can assist you with mining up to two times faster.
With the speed increases, you will have a higher hash rate, especially when compared to less efficient machines.
By saving you time, your rig will be able to mine more crypto and boost your profits as a result.
Like many other models, the Biostar Motherboard TB250-BTC PRO is designed for longevity and durability.
You'll find that it works even in moist conditions, thanks to the moisture-proof PCB.
Whether you're dealing with high temperatures or humidity, this protection is ideal.
There are a few different protective measures implemented into this motherboard.
For one, you'll no longer have to worry about power surges with the help of Super Anti-Surge Protection.
It features the latest generation of transient voltage suppressors, reducing shocks from electrostatic discharge.
Another protective component is the Super LAN Surge Protection.
The LAN port on the board features improved anti-static properties, increasing the electrical stability of the component.
When paired with Super Anti-Surge Protection, this feature offers nearly four times more protection.
5. MSI Performance Gaming Intel Z170A
MSI is a top-tier computer component manufacturer, especially when it comes to motherboards.
Like the ASUS model, this rig isn't specifically designed for mining but has more than enough power for the job.
Review
Let's review some of the most impressive features of the MSI Performance Gaming Intel Z170A.
When it comes to managing your BIOS, you'll need an easily navigable program to assist you.
BIOS 5 is a phenomenal feature that allows for UEFI BIOS optimizations through Windows 10.
Users can either access advanced customized options or opt for the most accessible mode, automatically optimizing their PC.
Enhanced Performance and Stability
By adding DDR4 Boost to the motherboard, MSI created an optimized motherboard for an assortment of tasks.
You'll find that this model has an isolated memory circuit, ensuring you have optimal signals for increased performance.
As an added benefit, this feature helps shield against electromagnetic signals, protecting the interior components.
There's no doubt that this motherboard is designed to be used with multiple graphics cards.
It features SLI/CrossFire support with improved PCIe slot placement for superior fit and airflow.
Even when working with multiple cards, you'll notice that mounting is significantly easier and produces less heat over time.
When it comes to crypto mining and gaming, you'll want the most reliable connections possible.
Bandwidth management is simple with the help of MSI GAMING LAN Manager, a program designed for lower latency.
You'll be able to effortlessly prioritize and manage specific applications, offering the cleanest possible signal.
Which Motherboard Is Best for Mining?
The Asus B250 Mining Expert is a fabulous option for the best mining motherboard.
It boasts 19 individually-powered PCIe slots that are ideal for optimal performance.
You'll also find that it has exceptional management options through the innovative BIOS as well as a user-friendly installation.