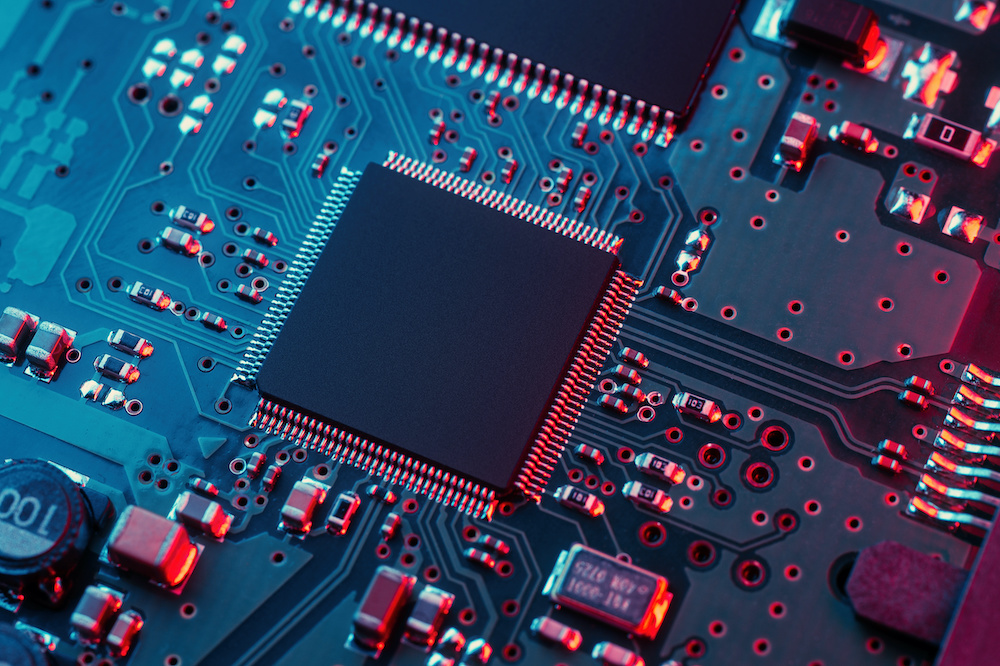 Best Motherboard for Ryzen 5 3600 in 2021: Complete Reviews With Comparisons
---
<!–googleoff: index–>We may earn a commission for purchases using our links. As an Amazon Associate, we earn from qualifying purchases.<!–googleon: index–>
---
It's been almost two years since the Ryzen 5 3600 was released, but it still hasn't fallen off the tech radar.
If you plan to upgrade your PC, you may want to hold on to your Ryzen 5 3600 and replace your motherboard instead.
Replacement motherboards are way more affordable than CPU upgrades, which is why we're here to help you choose the best motherboard for Ryzen 5 3600.
We plucked the top five motherboards from the vast pool of choices, so you can trust that you'll have a better upgrade for your PC.
Comparison Chart
ASUS ROG Strix B450-F Gaming II AMD AM4 Motherboard
MSI B550M PRO-VDH WiFi ProSeries Motherboard
MSI ProSeries AMD Ryzen 2ND and 3rd Gen Micro-ATX Motherboard
GIGABYTE B450M DS3H V2 Motherboard
Asus Prime X570-Pro AM4 Motherboard
Best Motherboard for Ryzen 5 3600 Reviews
1. Asus ROG Strix B450-F Gaming II Motherboard
The Asus ROG Strix B450-F Gaming II is a budget-friendly motherboard for the PC-building enthusiast.
The board supports all AMD Ryzen 3rd Generation processors, including the Ryzen 5 3600.
It also supports higher system TAM clocks, has slightly better USB port specs, and other new features better than its B450 Gaming predecessor.
Product Highlights
The ROG Strix B450-F Gaming II is an ATX motherboard with a 12-phase MOSFET VRM.
Individual VRM components are set between improved heatsinks that have high-grade thermal pads and cooling backplates.
The four memory slots on the board can simultaneously hold up to 128GB of DDR4 memory and handle memory clock speeds of up to 4400MHz.
You can find eight USB ports on the rear I/O panel in addition to the board's two 10Gbps USB 3.2 Gen2 Type-A and one USB 3.2 Gen1 Type-C connector.
The B450-F Gaming II offers the same aesthetic concept in most ROG Strix boards.
It has an all-black design, some text decals, and a ROG logo that lights up.
Aside from that, the board also has RGB and ARGB headers for some customizable LED strips.
It uses the SupremeFX S1220A codec for audio superiority and allows up to five cooling fans and one cooling pump.
The Good
The board does not have a built-in Wi-Fi adapter, but it features an E-key M.2 slot for a Wi-Fi 6 wireless networking upgrade.
Additionally, one of the included USB ports has a BIOS FlashBack capability.
You can upgrade the firmware or flush the BIOS settings with nothing more than a PSU and a USB drive.
The Bad
The ROG Strix B450-F Gaming II has two M.2 storage slots, and it also supports RAID arrays.
However, the board only supports PCIe 3.0 NVMe SSDs and not the high-speed Gen4 M.2 SSDs.
2. MSI B550M PRO-VDH Wi-Fi AMD Motherboard
Any B550 chipset motherboard is a step up from the B450 because of the better PCIe lanes.
The MSI B550M PRO-VDH is a professional-grade board that can deliver an efficient and productive working experience.
Its stable functionality and high-quality assembly allow optimized workflow, less troubleshooting, and more durability.
Product Highlights
The MSI B550M PRO-VDH motherboard is a thickened copper PCB that improves heat dissipation on the board.
It is a micro-ATX board with four DIMM DDR4 slots that can support up to 4400 MHz overclocking speeds.
The B550M PRO-VDH has two M.2 slots designed to support NVMe SSDs and RAID functionality.
Four SATA 5Gbps ports can be found on the board, also with support for RAID.
The board has four USB 3.2 Gen 1, two USB 2.0, a PS/2 port, HDMI and D-sub for video, and three analog audio jacks for connectivity.
For RGB lighting, the board boasts two ARGB headers in addition to its two RGB connectors.
The Good
The B550M PRO-VDH has a simple, all-black style that makes it easily customizable to match any build aesthetics.
Additionally, it has plenty of options for RGB lighting because of the built-in headers.
You have the option to turn all the lighting off using its built-in button switch.
This included switch comes in handy when building or troubleshooting your PC components.
The Bad
The B550M PRO-VDH only sports the Realtek ALC892 codec for mid-range audio.
If you're working with audio and music, choose another board that can offer the SupremeFX S1220A codec or equivalent.
3. MSI B450M PRO-VDH MAX AMD Motherboard
If you want to spend even less, the MSI B450M PRO-VDH MAX is another B450 board that can partner well with the Ryzen 5 3600.
It is a professional-grade motherboard that supports 3rd Generation Ryzen processors with the AM4 socket.
Product Highlights
The MSI B450M PRO-VDH MAX is a micro-ATX form factor board with four memory slots for DDR4 RAM.
It boasts four SATA III ports and one Turbo M.2 slot that uses the PCIe 3.0 x4 interface for storage.
The micro-ATX board allows the use of a dedicated GPU in its PCIe 3.0 x16 slot.
Video output can be delivered through any of the DVI-D, VGA, or HDMI ports.
For audio, it uses the same mid-range Realtek ALC892 codec as the MSI B550M PRO-VDH.
The back panel I/O features four USB 3.1, four USB 2.0, and one PS/2 combo port.
The Good
We recommend the MSI B450M PRO-VDH MAX motherboard for the creative professional because of its in-studio advantage.
The board is designed to satisfy any professional workflow, including music, audio, graphics, and video editing tasks.
Reliable LAN connections can be set up for an uninterrupted online experience.
The Bad
Although there are four embedded memory slots, the board can only be clocked up to 4133 MHz with a maximum memory allotment of 64GB.
Its maximum overclocking speed cannot be compared to that of the Asus ROG Strix B450-F Gaming II, which allows a maximum of 128GB and 4400 MHz.
4. Gigabyte B450M DS3H V2 Ultra Durable Motherboard
If your budget is a bit tight, the Gigabyte B450M DS3H V2 can handle the Ryzen 5 3600 processor just fine.
Gigabyte focuses on creating motherboards that provide value without sacrificing overall quality.
The Gigabyte B450M DS3H is admirable for entry-level users with strict budgets and require a smaller micro-ATX form factor.
Product Highlights
The Gigabyte B450M DS3H micro-ATX offers a decent audio controller using the Realtek ALC887 audio codec.
It also offers exceptional networking connectivity through the built-in Realtek GbE LAN controller.
In addition to these two full-length slots, the board has a single PCIe 2.0 x1 slot.
Four DDR4-3200 memory slots can support up to 64GB of both ECC and non-ECC memory types.
The board also supports DDR4 memory kits with built-in XMP profiles.
With this, you can assemble storage devices onto four SATA ports with straight angled slots for an effortless entry-level building experience.
The rear I/O panel has four USB 3.1 5Gbps, four USB 2.0, one PS/2 combo port, three 3.5mm audio jacks, a DVI-D, and an HDMI 2.0.
The Good
Although it is an entry-level board, the B450M DS3H has two full-length PCIe slots, one PCIe 3.0 x16 and one PCIe 2.0 x4.
The availability of the full-length slots allows the use of AMD CrossFire multi-graphics card configurations.
The Bad
The Gigabyte B450M DS3H has only seven VRMs for power delivery.
This leaves the whole system vulnerable to overheating and dependent on passive cooling.
This concern won't be a problem when partnered with a discreet GPU, but it could cause overheating issues when overclocking.
5. Asus Prime X570-PRO Motherboard
Last on this list is the Asus Prime X570-PRO Motherboard.
Since Asus Prime Series motherboards are aimed more at content developers than gamers, the Prime X570-PRO board is more expensive.
In fact, it can cost more than double the price of the other boards on this list.
Choose this board if you plan to upgrade to the 4th Generation Ryzen processors.
If you think an X570 is overkill for the Ryzen 5 3600 processor, check out its X470 predecessors for a more budget-friendly approach.
Product Highlights
The Prime X570-PRO is an ATX motherboard with a staggering 14 phases of power delivery.
Like the ROG Strix B450-F Gaming II, the Prime X570-PRO uses DrMOS MOSFETS to combine the VRMs into a single package.
Two massive aluminum heatsinks cool the VRMs, but they still require the help of sufficient airflow.
Another similarity with the ROG Strix B450-F Gaming II is the possibility of 128GB DDR4 RAM.
The back panel I/O has one USB Type-C, three USB 3.2, four USB 3.1, five mini-stereo jacks, one optical output, one PS/2, one HDMI, and one DVI port.
The Good
Like most Asus motherboards, the Prime X570-PRO offers an exceptional UEFI BIOS implementation.
Most competing brands cannot match the highly intuitive UEFI of Asus motherboards.
The Bad
At its price, the Prime X570-PRO is a bit high-priced for its components.
We believe it should've had at least a built-in Wi-Fi adapter for wireless connections and a POST code display for effortless diagnostics.
Buyer's Guide
Need help choosing? Here are the essential considerations to keep in mind:
1. Chipset Compatibility
The Ryzen 5 3600 is only compatible with motherboards that have an AM4 chipset.
The AM4 chipset family includes the A320, B350, X370, B450, X470, A520, B550, and X570.
We did not include any A320 and A520 motherboards in this list because both do not support overclocking and have minimal PCIe lanes.
2. Cooling Options
The Ryzen 5 3600 comes with a Wraith Stealth cooler, a slim stock cooler that can maintain the processor at stock speeds.
Any out-of-the-box fans are an excellent option for an upgrade, but be sure your motherboard has enough system fan connectors.
3. Memory Allowances
Not every motherboard can offer RAM speed boosts out of the box.
Some require software changes and BIOS updates to maximize memory allowances with the Ryzen 5 3600.
To be safe, understand all the memory slots and software support a particular motherboard has before purchasing.
4. Form Factor
The size and shape dictate the availability of ports, slots, I/O, connectivity, and expansion options.
It also dictates what type of PC case you need and the general look of your PC setup.
The most common form factor is the ATX.
However, some motherboards with the micro-ATX and ITX form factors can also support the Ryzen 5 3600.
5. Ports, Slots, and Expansion Options
You may decide you want to upgrade and expand your storage options and graphics capabilities soon.
To secure allowances for any upgrade, get a motherboard with enough PCIe, M.2, and GPU slots.
6. Connectivity
Choose a motherboard with a reliable networking capability.
Having a dependable Ethernet adapter can make data transfers run smoothly for any game or high-traffic activity.
To go the extra mile, get a motherboard with built-in Wi-Fi connectivity so that you can make transfers wirelessly.
7. Input and Output
Audio, video, USB, and the much older PS/2 ports constitute the I/O capabilities of a particular motherboard.
Each motherboard has unique input and output options. It is up to you to check whether a particular board has enough.
If you are looking for a particular codec on an audio adapter, check the exact parts built into a motherboard.
Alternatively, your existing display devices will require a specific type of connection.
Check if you will need an HDMI, DVI, or VGA port.
Also, determine the number of USB ports you'll be needing for all peripheral devices.
Every motherboard has a specific set and number of USB ports that vary in connection speeds and connector types.
Finally, you might want to keep using your older peripherals, so check a board's rear panel if it has the number of PS/2 ports you need.
8. Diagnostic Features
Each motherboard is equipped with a power-on self-test (POST) feature.
The POST checks all the components attached to the motherboard before it proceeds to startup.
For regular monitoring of all the components, get a motherboard with red light diagnostic LEDs.
Better yet, get a motherboard with a debug LED display so that you can quickly pinpoint the source of any startup problems.
Motherboard for Ryzen 5 3600 FAQs
1. Is X570 overkill for 3600?
AMD designed the Ryzen 5 3600 with the latest X570 chipset in mind.
However, it is also compatible with the older 400-series and 300-series AM4 chipset motherboards.
The X570 can provide overclocking enhancement, but apart from that, some cheaper boards can do everything it does.
An X570 board is overkill if you don't have an SSD that will use the PCIe 4.0 and if you plan to stick with your Ryzen 5 3600 for a few more years.
2. What RAM works best with Ryzen 5 3600?
Every processor has a compatible RAM kit that allows a perfect balance of latency and timing.
To get this balance, you will need to consider long-term performance, maximum speed, and cost.
If money is not a problem, AMD recommends RAM DDR4-3733 CL17.
However, if you are on a budget, get any DDR4-3600 CL16 kit.
3. How good is the Ryzen 5 3600?
The 3600 is the gaming champion of the six-core Ryzen 3000 Series.
It is cheaper than the 3600X, but it ostensibly offers the same gaming performance.
Moreover, the Ryzen 5 3600 surpasses the performance ratings of the Ryzen 7 2600X and 2700X.
It also uses 83 watts less power than its predecessor, the Ryzen 5 2600X.
4. Is Ryzen 5 3600 future proof?
When it comes to computer components, there is really no such thing as future-proof.
Manufacturers continue to speculate on new technology, and they produce better processor models non-stop.
However, if you are only looking two to five years into the future, the Ryzen 5 3600 can serve you well.
Any processor can be future-proof if you determine your exact needs.
If you would like to try out every new game or graphics software available, chances are you would need to upgrade your processor more often.
Sticking with your older games and software means you can have the same processor for a longer time.
5. What's the difference between 3600 and 3600X?
The 3600X offers 200 megahertz more speed than the 3600, both in stock speeds and overclocking.
Both have six cores and 12 threads, but the 3600 can only boost from 3.6GHz to 4.2GHz, while the 3600X boosts from 3.8GHz to 4.4GHz.
The 3600X produces around 30 watts more heat to get the speed increase, so it comes with the taller Wraith Spire fan.
For a slight speed increase, the 3600X costs around 50 dollars more.
Which Motherboard Is Best for Ryzen 5 3600?
From this list, we choose the Asus ROG Strix B450-F Gaming II as the best motherboard for Ryzen 5 3600.
It offers the same value as the Prime X570-PRO but comes at a more affordable price.
Moreover, the ROG Strix B450-F Gaming II has a more reliable overall overclocking functionality when paired with the Ryzen 5 3600.
A B450 is the more intelligent choice for the 3600.
Getting an X570 now should mean you are planning to replace your CPU or GPU soon.
The B450 chipset motherboards are here to stay, and they can go a long way in getting the most out of the Ryzen 5 3600.