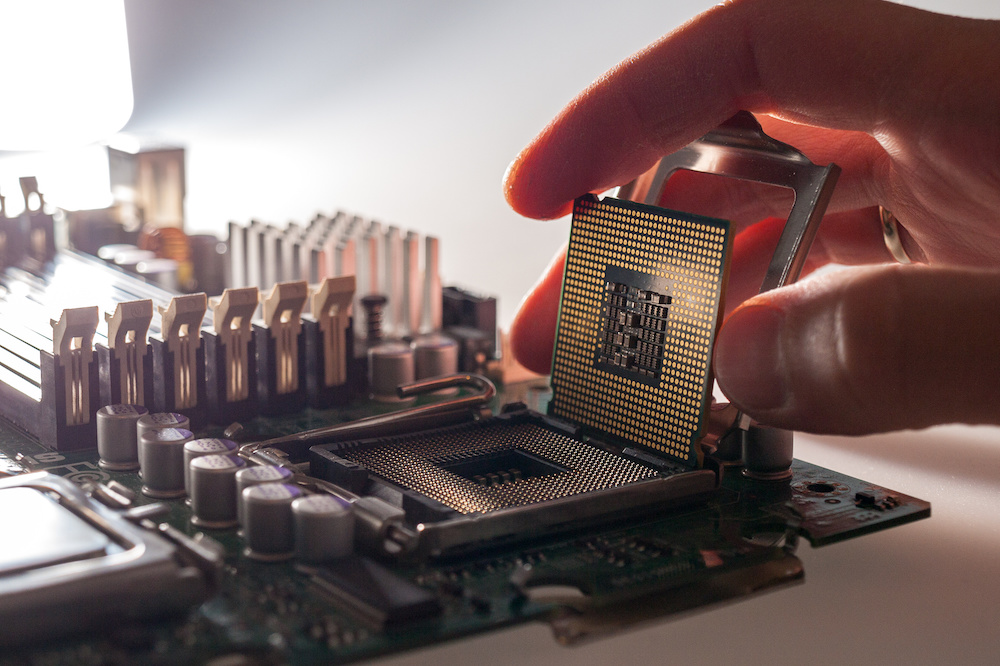 MSI Z270-A PRO Motherboard Review
---
<!–googleoff: index–>We may earn a commission for purchases using our links. As an Amazon Associate, we earn from qualifying purchases.<!–googleon: index–>
---
Every year, the tech market gets a big heap of new products clamored upon by computer enthusiasts and professional gamers.
Whenever new products become available, they are always better than previous models, and they are almost always more expensive.
When getting a new motherboard for your PC build, it doesn't always have to be high-ranking, especially when you are on a tight budget.
This MSI Z270-A PRO motherboard review discusses one of the best PCBs released in 2017 but is still in demand today.
Your next motherboard does not have to be the latest model either.
All you need is a motherboard that fits your budget, helps you work on all of your tasks, and lets you complete them with ease.
About MSI
MSI has set out to be one of the top manufacturers of motherboards for high-end gaming, heavy graphics editing, and computational problem-solving.
The company has always competed with other tech companies such as Asus, Gigabyte, and ASRock.
As such, MSI has always been a trusted brand designing and producing high-quality motherboards.
In 2015, MSI launched its PRO Series motherboards, which started with the Z170 models.
One of their motherboards belonging to their famous PRO Series is the MSI Z270-A Pro, launched in the first quarter of 2017.
MSI Z270-A PRO Motherboard Review
Don't let a tight budget restrict your options for building a high-quality PC. A good computer does not have to be expensive.
All you have to do is get the right components and make sure they fit together to maximize their combined properties.
Since we are here to discuss the MSI Z270-A Pro Motherboard, we'll have to look at all the compatible processors and graphics cards.
But before we do, it is better if you set your expectations firsthand.
For what application are you planning to use your new computer? What particular specifications do you need?
We will be answering all of these questions and a few more in the following sections.
Who Is the MSI Z270-A Pro Motherboard For?
Each MSI Pro motherboard has a specific set of features, making them stand out for particular applications.
Depending on the attached components, you can tailor the MSI Z270-A Pro for specific uses.
Anyone Who Has a Compatible Processor
The MSI Z270-A Pro requires a processor that will fit the LGA1151 socket.
If you have a 7th or 6th Generation Intel Core, Pentium, or Celeron Processor, then this could be the correct replacement motherboard for you.
If you are purchasing the MSI Z270-A Pro and you'll be getting a new CPU as well, then make a list of CPUs that would fit your budget.
The Gamer or Creative Professional
Any gamer or graphic artist would agree that the MSI Z270-A Pro has sufficient RAM and GPU support for handling high-speed gaming and rendering tasks.
The MSI Z270-A Pro uses the Z270 chipset to provide the best virtual reality game experience without latency.
It all boils down to the choice of GPU, CPU, and memory capacity.
The trick here is to create a well-balanced build capable of maximizing all the features of each component.
A Cryptocurrency Mining Enthusiast
The MSI Z270-A Pro motherboard has been a popular choice among cryptocurrency mining enthusiasts.
It offers many expansion slots that allow simultaneous operation.
Although crypto miners initially used CPUs to conduct continuous repetitive computations, GPUs came out on top with far better computational and decoding speeds.
GPUs have many Arithmetic Logic Units (ALUs), which are always responsible for mathematical computations.
Since the MSI Z270-A Pro has plenty of expansion slots that can work simultaneously, it offers enough space for several GPUs.
With an MSI Z270-A Pro motherboard, you can start being a crypto-miner right at the comfort of your home.
The Overclocking Enthusiast
The MSI Z270-A Pro is also an excellent choice for PC overclockers. Compatible DDR4 RAM speeds range between 2133 MHz and 3800 MHz.
With the correct 7th Gen Intel processor, the MSI Z270-A Pro motherboard can overclock to speeds up to 3800 MHz.
That wide range allows several options for overclocking using the BIOS UEFI and other available PC optimization software.
New Users and Builders
It doesn't matter if the MSI Z270-A Pro motherboard seems to have more features than you will use.
Learning how to build a PC should start with something that offers a wide array of options.
Alternatively, the MSI Z270-A Pro motherboard sits at a mid-level price range, making it an ideal starter motherboard for someone trying to learn the basics.
What's In the Box?
The package contains the MSI Z2700A Pro LGA1151 ATX motherboard, a driver and utilities installation disc, an I/O shield, and two SATA cable connectors.
It also contains all the I/O shield mounting attachments and computer case pegs and screws.
The product comes with a limited two-year warranty.
Overview of Features
This motherboard has a lot to offer, including:
Multiple Slots
The MSI Z270-A Pro has the LGA1151 socket and Intel Z270 chipset, and like most new motherboards, it doesn't have an onboard GPU.
Instead, it has two PCIe x16 v3.0 slots and four PCIe x1 v3.0 expansion slots.
These expansion slots allow SLI and Crossfire support for the simultaneous operation of six graphics cards.
The board features four DDR4 DIMM slots with a maximum memory capacity of 64 GB in addition to the expansion slots.
Storage slots include six SATA 3.0 ports and one M.2 slot, all supporting RAID 0/1/5/10.
Various Connectors and Ports
Other connectors include a TPM header, Ethernet LAN adapter, eight USB 3.1 ports, six USB 2.0 ports, and one serial port.
The board has audio ports using the Realtek ALC892 codec, and its display options include DVI-D, VGA, and DisplayPort.
The board offers one 4-pin CPU fan connector, one 4-pin pump connector, and four 4-pin system fan connectors for cooling.
Effortless Cryptocurrency Mining
MSI enhanced the MSI Z270-A Pro for cryptocurrency mining. You can use it to mine Bitcoin, Ethereum, Litecoin, and many other digital currencies.
With its six PCIe expansion slots, you can use six graphics cards simultaneously.
The exceptional power design of the board partnered with special BIOS options make cryptocurrency mining sessions effortless and efficient.
Exceptional Cooling
In addition to its fan headers and pump header, the MSI Z270-A Pro allows full control of cooling devices.
The board lets you manage fan speeds and working temperatures so that your computer system stays cool and silent while performing complicated tasks.
4K Ultra HD Video
The MSI Z270-A Pro supports the latest display connectors for relatively new technologies so that you can use modern display devices.
While the motherboard still supports legacy connectors such as VGA and DVI-D, it also lets you enjoy 4K ultra high definition video playback.
Reliable Networking
When it comes to networking, the MSI Z270-A Pro offers fast, stable, and secure connections.
MSI designed the board for professional and multimedia applications, so they equipped it with bandwidth control through the MSI Network Manager.
Professional Audio Quality
Take advantage of high-quality sound from speakers and audio devices connected to your PC system.
The MSI Z270-A Pro offers professional sound quality with its premium audio components.
How to Get the Most Out of Your MSI Z270-A PRO Motherboard
The MSI Z270-A Pro is an excellent mid-range entry-level Intel chipset motherboard with quality features comparable to more expensive PCBs.
To get the most out of it, keep a close eye on overclocking temperatures and maintain cooling peripherals.
Use all the available cooling connectors, and see that system heat generation is always at optimum low levels.
Since the MSI Z270-A Pro supports Crossfire and SLI, take advantage of these features by using multiple GPUs simultaneously.
Alternatives
A more affordable alternative to the MSI Z270-A Pro is the ASRock Z270 Killer SLI1151 Motherboard.
It offers the same number of expansion options and memory slots, and it is also compatible with 6th and 7th Gen Intel Core, Pentium, and Celeron processors.
Built-in expansion slots also support SLI and Crossfire.
The ASRock Z270 Killer seems a bit more aesthetically pleasing than the MSI Z270-A Pro.
ASRock is an up-and-coming brand of motherboards, but saying that they can match the MSI Pro series military-grade components is a topic for another review.
If you have a little more cash to burn, consider checking out the Gigabyte Aorus Z270X-Gaming K5 Motherboard.
It packs more aesthetics than the two other boards, plus it carries the same support for 6th and 7th Generation Intel Core Processors.
Verdict
We are glad to have shared with you this MSI Z270-A PRO motherboard review.
With all the info you gathered, you can now update your motherboard or build a new PC with the MSI Z270-A Pro.
You can take it to its max capacity, but remember to get the most out of it by keeping heating levels in check.
Whichever use or application you may have for it, you won't regret choosing it.
The MSI Z270-A Pro keeps you ahead of your tasks, and it will surely last for years until your next upgrade.